We Love Our Alumni!
We love hearing about our alumni are out there making a difference in people's lives. And, we hope you enjoy learning more about them and their experience with us too.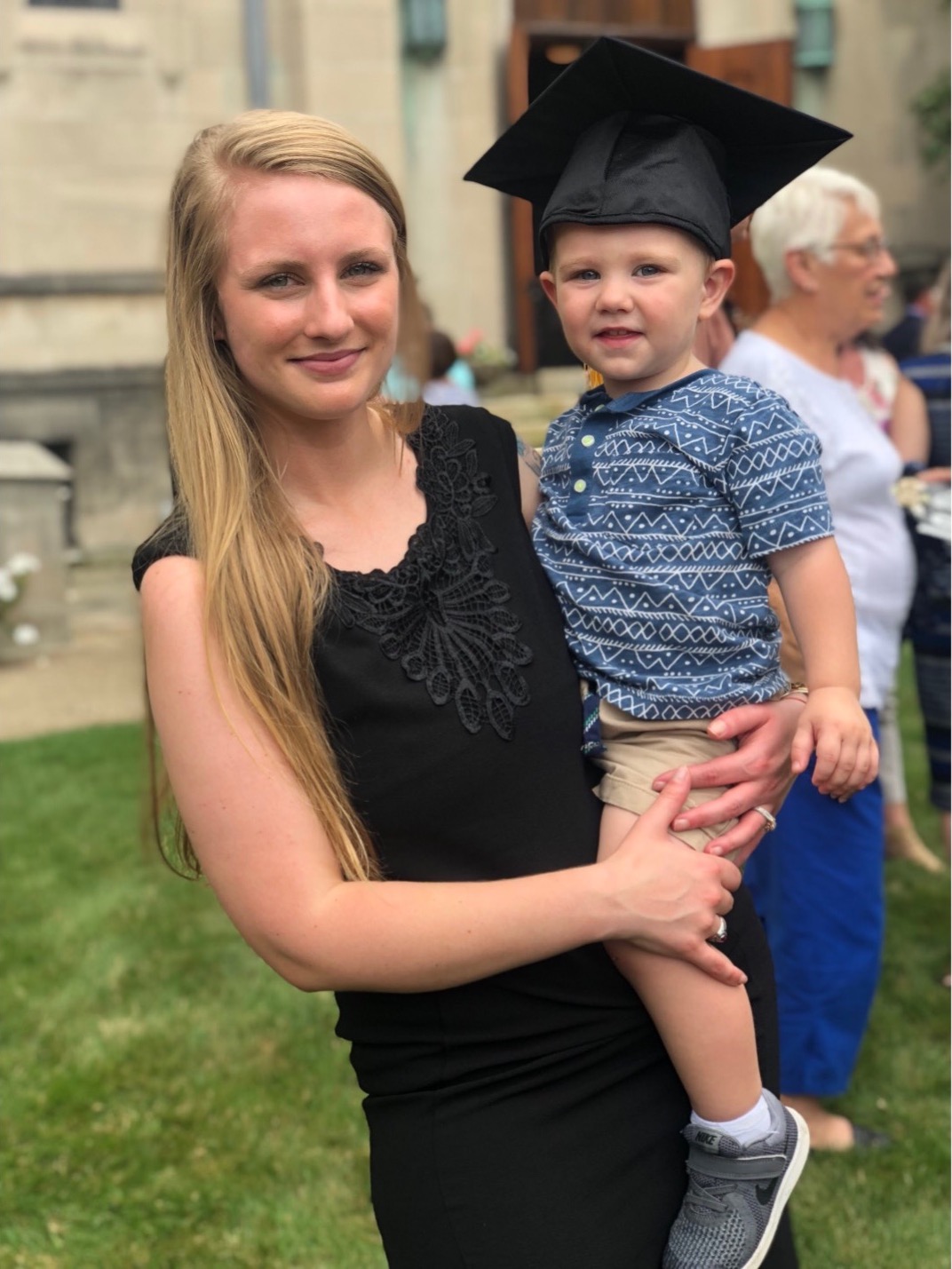 ALUMNI SPOTLIGHT:
Brenda Trale
Brenda graduated with class 157 and chose to further her education with PIMS because she had a calling to become a funeral director. She first applied when her son was just 10 months old, and originally planned to attend online for the flexibility. However, once she toured the school, she said, that all changed.
"As soon as I stepped through the door I knew I was making one of the best decisions for not only myself but my family as well. Needless to say after I left that day attending the on campus program was a no brainer. Through out my time at PIMS I can honestly say that even on the most stressful days I was happy to be there. I found support everywhere I turned. Wether it was to vent about the stress of that week, or advice about finding an internship I always knew I wasn't alone."
She was fortunate enough to meet her current employer, Kanai Funeral Home, through the school, and she is officially a licensed funeral director and embalmer.
Her best advice to students? "Remain focused on the goal of being a Funeral Director. As cliche as it sounds nothing worth having is easy to attain, if it was anyone could have it. Ask questions, show interest, and enjoy the experience of being a student. What you put into PIMS is what you get out of it, and I couldn't be more proud to say that I am officially an Alumni!"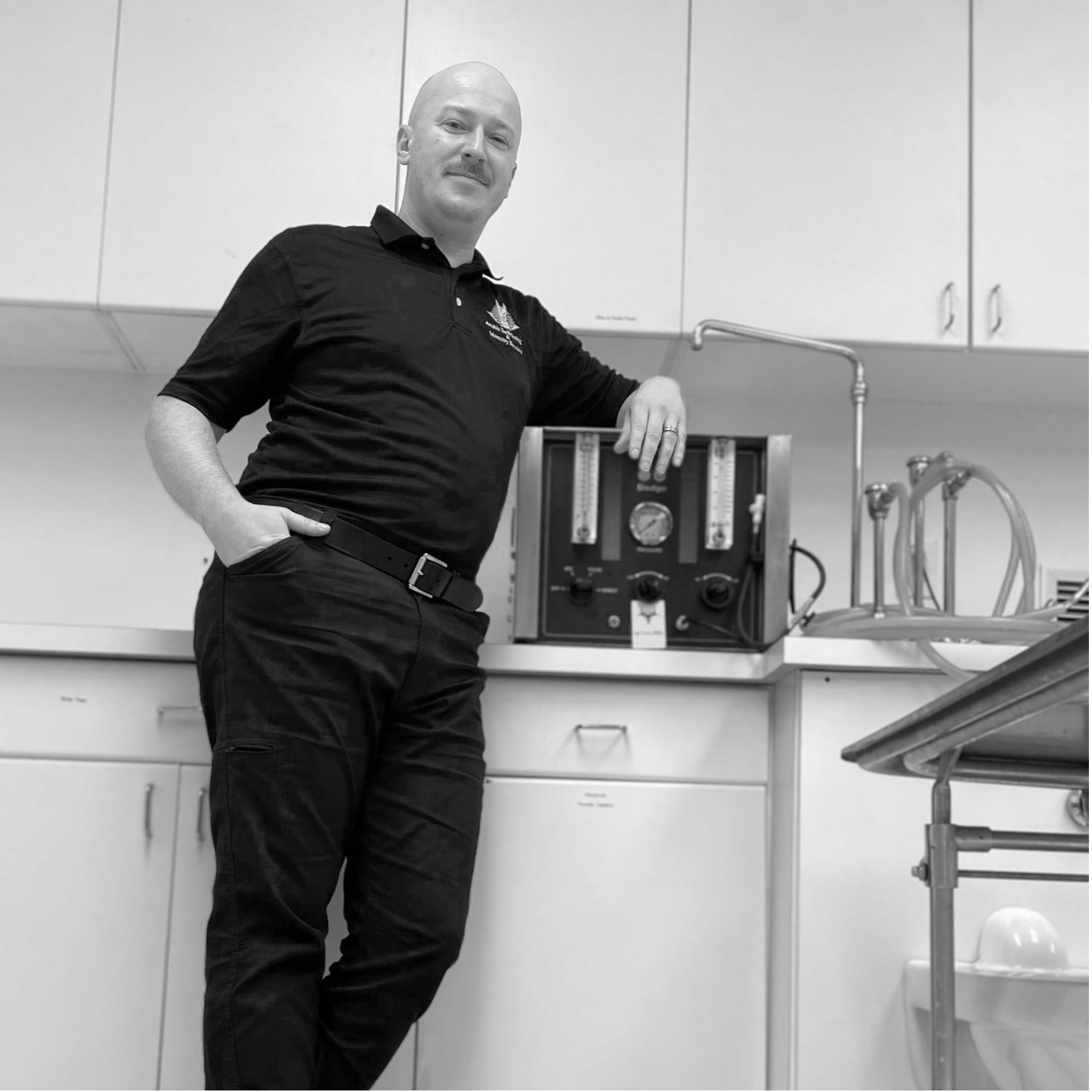 MORE ALUMNI STORIES
Joshua Bugajski
The education and experience I had at PIMS prepared me and gave me the confidence to start my own trade embalming business; Anubis Embalming & Mortuary Services, LLC. The instructors at PIMS pushed me to dive deeper into the art and science of embalming which gave me the skills to be the best embalmer that I could be. They also taught me to never stop learning and there is always more to learn! My advice is to take every course seriously and learn as much about each course as you can. When you think that material is irrelevant to funeral service, I promise you that you'll eventually need that knowledge at some point in your career. You'll always be a step ahead and stand out above the other professionals if you do!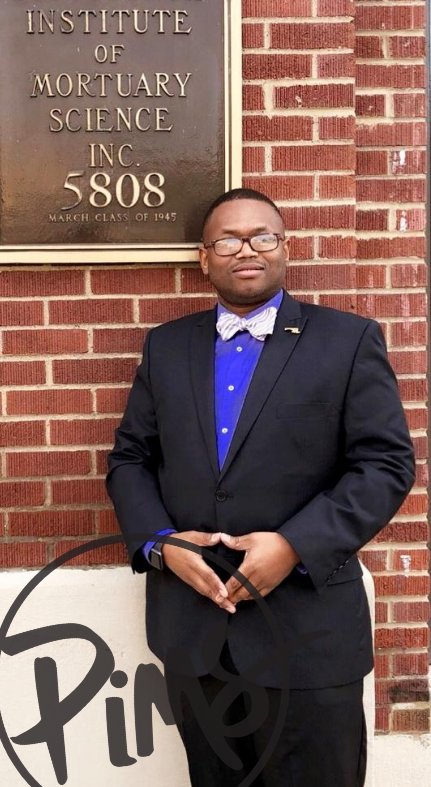 MORE ALUMNI STORIES
OMAR J. CLEA
I chose to further my education at PIMS because of my desire to be connected with the best. I was enrolled at another mortuary program, and after coming to Pittsburgh and visiting the campus, I felt that PIMS was a better fit for me. At my time of enrollment, I was 40 years old, holding an A.A.S. in Culinary Arts, B.S. in Food Service Management both from Johnson & Wales University and a Bachelors of Theology (B.Th.) from Eastern Theological Seminary. I had been working at Nancy M. Wallace Funeral Home of Baltimore for a few years.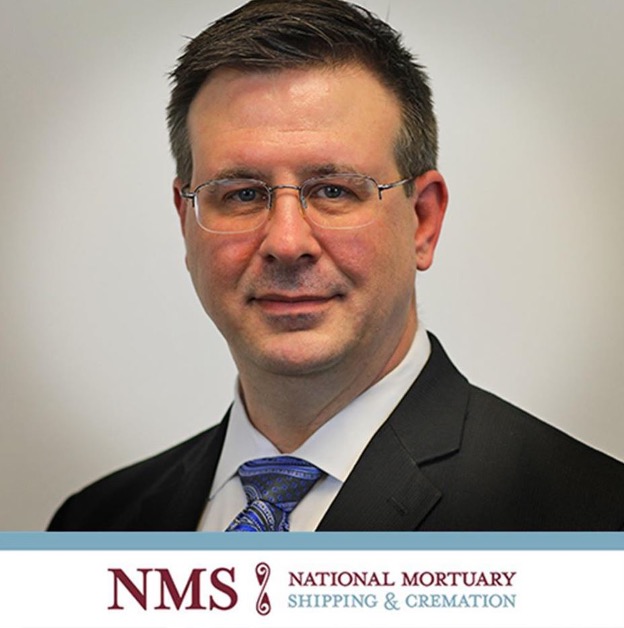 MORE ALUMNI STORIES
Kahlen Knapik
Beyond the textbook education received at PIMS I believe the online program and staff sets students up for the tasks and how to achieve goals that will never be found in a book. The last-minute changes to schedules, how to think on your feet when things, such as computers do not cooperate, how to work with others regardless of background or distance, how to research answers and develop your own opinions before being advised of others and how to manage a schedule that allows one to care for others while caring for yourself and family.
After I graduated, I continued to work at National Mortuary Shipping and Cremation in many different positions. I continued to work in the crematory and prep room doing embalming but also the business development, sales, and presenting CEU seminars. Today I serve as the Vice President of National Mortuary Shipping and Cremation, one of the worlds largest mortuary trade and shipping services. I truly believe this would not have been possible if it were not for the guidance, support, and influence from the people I have met through PIMS.
KNOW SOMEONE WHO SHOULD BE FEATURED?
We love sharing the stories of past PIMS students! If you or someone you know would like to be featured, simply send us a message at info@pims.flywheelsites.com and share your story. We'll be in touch!
HAVE YOU HEARD THE LATEST FROM PIMS?